Website Relaunch
Welcome to the new URZ Website!
Dear website visitors,
We have redesigned our web presence and transferred the content into the new corporate design. You may recognize many of the website elements from the University homepage. We hope this new design will help you find information more easily. With this brief overview of major improvements and new features, we are pleased to invite you to view and explore the site!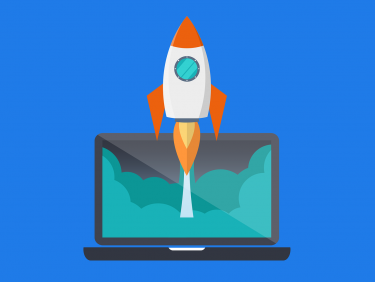 Overview of the most important new features
Homepage and main menu
The content of the main menu (at the very top) has been slightly expanded: Under Support, you will find not only IT Service as before, but also On-Site Service and HPC Support. The section Research and Teaching now also contains URZ events, which were previously only accessible via the Footer. Information about our organization, staff and jobs as well as forms and legal information can be found under the menu item The URZ. The revised Service Catalogue contains additional, updated information about our services.
The Service Catalogue
The Service Catalogue entries have been uniformly structured, and each service has been organized under larger categories. On the overview pages Services from A-Z and How-tos, you can find alphabetized tables which can be sorted and filtered. The Collaboration category has been expanded to include Digital Teaching and has accordingly been renamed to Collaboration and Digital Teaching.
Access relevant information with just a few clicks
Under the image above, you will find quick links to aid in quick and easy navigation. Using the landing pages for students, employees and researchers, you can quickly access the information and services that are relevant to you. In the future, technical problems and announcements will be posted under the quick link Service Announcements, and you will even be able to subscribe, so you will be notified of new posts; this section is still under development. The most recent news can be found as teasers on the homepage. They are also available sorted by date in our Newsroom. Due to the website design, content is often linked several times, as you may already be familiar with from the University website.

Let us know what you think!
Do you have any suggestions, constructive criticism or requests for the new website? Have you encountered a technical problem? Feel free to use the form linked here to give us feedback. We are looking forward to your responses!