Das URZ
Mission Statement
The University Computing Centre is the central IT service provider for Heidelberg University. Our clients are students, researchers and University employees: We offer them a wide range of IT services and provide support and advice for using these services.
We handle all aspects of Information and Communications Technology (ICT). The URZ is the place to contact for questions and problems concerning IT.
Other responsibilities of the Computing Centre include training university employees in the use of our services, procurement of hardware and software and installation of computer systems.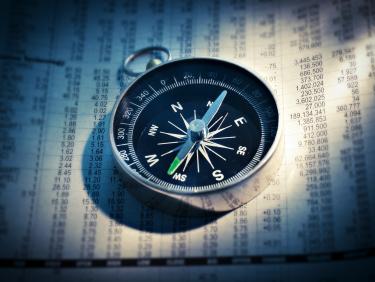 IT for today and tomorrow
As a driving force of innovation in IT, the University Computing Centre is dedicated to promoting cutting-edge technologies and thereby supports the research of Heidelberg's scholars of today and tomorrow. The cornerstones of these activities include extensive projects focusing on the following:
Energy efficiency in IT infrastructure
Cloud Computing for the development of a visualized server concept
Provision of premium storage in the petabyte range and continuous optimization of our data backup and communications network
In cooperation with research institutes and industry at the state as well as national and international levels, we contribute to the continuous improvement of the general conditions in the field of IT for research and teaching.
The URZ provides fundamental IT services for the University's approximately 30,000 students and 15,000 employees.
As a central university institution, the URZ offers high-quality, reliable services that are geared to the needs of the user.
Services optimized for research, teaching, study and administration
Central, fundamental IT services that are user-friendly, reliable and efficient
The newest technology for use in services, support and infrastructure
Research for IT infrastructure and IT services of tomorrow
Representative of Heidelberg University's interests in IT infrastructure and IT services, both nationally and internationally
The URZ keeps researchers, teachers, students and members of the administration and central facilities informed in a timely, direct and transparent manner; the wishes of users are taken into account.
Services for study & teaching, research and administration
Under the leadership of Prof. Dr. Vincent Heuveline and Dr. Maximilian Hoecker, today there are more than 100 employees working at the URZ. Structured into five service areas "Support and Service Management", "Cloud Solutions & Data Analytics", "Future IT - Research & Education", "Core Technologies & Collaboration Services" and "Smart Campus Solutions", we offer a broad spectrum of IT expertise.

The URZ Central Office is the first point of contact for internal and external business processes. The URZ management is supported by three departments in the areas of IT security, IT planning and IT strategy. Even with the assistance of a URZ data protection officer, it is important to ensure the availability of data, services and applications as well as the integrity and confidentiality of the data.
Learn about our wide range of services on our website, take advantage of our comprehensive support in the event of problems and find out more about the services we offer. A University of Excellence is built on excellent IT. That's why our motto is: "You can count on us!"